I AM HERE FOR YOU.
I'm here to shoot the real stuff. From the laughs that leaves your jaw hurting to the tears the moment you realize you get to spend the rest of your life with your best friend, I want to capture all of this. But let's be real here, to get all of this, there needs to be a connection between us. We need to be vibin'. That means having the same vision for your pictures and having a love for tacos & margaritas… and puppies.
I want you to know that I'm more than just a vendor that shows up on your wedding day to snap some pictures. I'm here freaking out over THE ONE (aka the wedding dress you finally picked). I'm here stalking your puppy pictures on a regular. I'm here keeping track of your timeline so that you can enjoy your wedding day. I'm here calming you down before all the wedding madness. Basically from the moment you book me to even beyond your wedding day, I'm your wedding photographer, your friend.
I say this with the utmost sincerity that I'm here for YOU. I invest in my couples as much as they invest in me and my work. If that means a 6 hour drive together to your dream engagement shoot location or getting massages together (yes, I've actually done this with my couple), building our relationship is super important to me.
WHAT YOU GET FROM ME:
A PERSONAL THIRD WHEELER
WEDDING PLANNING GUIDANCE
BOMBASS PICTURES (OBVIOUSLY)
AN EXPERIENCE YOU WON'T FORGET (I MAKE SHIT MEMORABLE)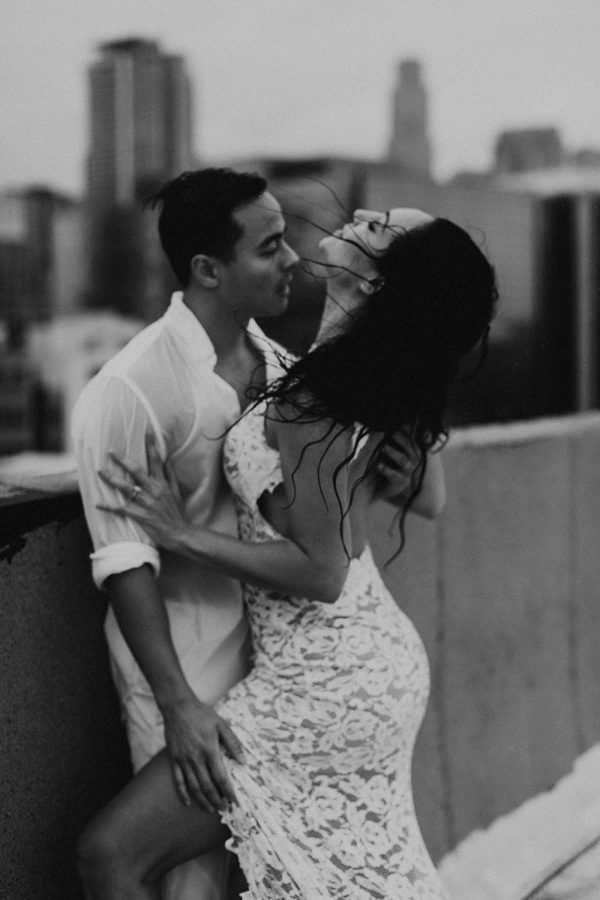 WHAT IT'S LIKE TO WORK WITH ME
WEDDING - NAPA VALLEY, CALIFORNIA
"There are not enough wonderful words to express our gratitude for Christine and her talent. My husband and I stumbled upon her work through Instagram and fell in love with it. Even from our first dinner meeting, we knew Christine was going to be who we wanted to document our special day. She listened to who we are and aimed to deliver something that represented us as a couple. She truly went out of her way to understand what we wanted. And she did it all with such joy. We got to work with her multiple times – she took our engagement photos, my boudoir photos, and our wedding photos. She is beyond talented, but also such a joy to be around. She made me feel comfortable, beautiful, and confident each time we worked together. On the actual wedding day, she was everywhere all at once (in a good way). I am still in shock at how she covered everything she did. And the photos she delivered were actually perfect. I felt like I was reliving the day by looking through the photos. They represented a wedding that was centered on the personalities of my husband and myself. We even saw the personalities of our guests in her photos! Her photos triggered the most wonderful memories from that day. And overall, her photos really do just that. When you look at them, you know you're looking at some of the most important moments in people's lives. She actually does those moments justice. How could I ask for anything more?"
WHAT IT'S LIKE TO WORK WITH ME
ELOPEMENT - ZION NATIONAL PARK
"I have modeled for years and have worked with quite the amount of photographers and there has yet to be one that I have loved more than Christine. I booked her for our engagement photos and my husband and I have never felt more comfortable in front of the camera together- and you can definitely tell in the photos! She is also my number one recommendation for weddings! We booked her for Zion National Park and she was so helpful in researching with me and mapping out the best locations! She is such a ray of sunshine and gives the best direction. I have to say my favorite part about her is that she is absolutely amazing at capturing the most pure, intimate and fun moments between couples and somehow makes them radiate even more. It definitely shows in her work and as you can tell, there is never a adventure that she won't take and a moment she won't be able to make the biggest photo on your wall."
WHAT IT'S LIKE TO WORK WITH ME
ELOPEMENT - MOOREA, FRENCH POLYNESIA
"Christine is absolutely incredible! I saw a photo she had shot of another couple and knew I had to find her. I knew she was meant to be our photographer. She shot our engagement shoot in Los Angeles and we had the best time. We instantly felt like we had known her for years and she made it so easy for us to be ourselves and she captured that better than we could have ever hoped for. We loved her work so much we asked her if she would shoot our elopement in Tahiti and she agreed! Christine is fun, professional, innovative and she truly has such an eye for effortless love and captures the intimacy of a couple's relationship in such a honest, soft, and beautiful way."
WHAT IT'S LIKE TO WORK WITH ME
WEDDING - YOSEMITE NATIONAL PARK
"I first found out about Christine through a mutual friend who had her pictures taken by her, and I loved her work. I was drawn to her insane ability at capturing photos that looked natural. When I was thinking about our future wedding photographer, all I really cared about was displaying a photo that portrayed my husband and I having fun. Christine exceeded more than I knew I wanted. She was quick to respond when I first reached out to her, and before anything went further she wanted to meet with Tanner and I. I will never forget sitting across from her and her asking how Tan and I first met. In my head I was like, "Whose this chick investing in our love story, getting to know us on a personal level, and speaking to us individually to get to know who we were; and HOW do I become her friend?!" I imagined our wedding photographer as someone that liked taking pictures, editing them, getting paid, and then our lives parted. That was the exact opposite with Christine. I was able to share the reasoning for a small wedding in Yosemite; she wanted to hear it, understand it, and be present in what I desired the most. My brother had past away a month before I got engaged, and I do not say this lightly; Christine was a huge calming force in a very emotional time for me. She sat across from us at our first meeting and patiently listened to me, but the best thing about this whole experience was the fact she delivered."